---
The Owners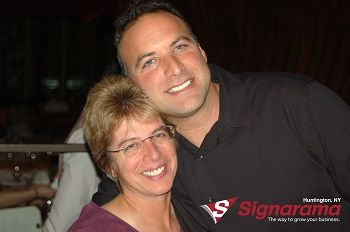 Dawn Tiritter-Bent and Mike Ziccardi are the proud owners of Signarama of Huntington since 1988. Signarama of Huntington's in-house design and fabrication capabilities provide one stop, turn key sign and graphics solutions to fulfill the needs of a multitude of discerning clientele.
Dawn and Mike affectionately refer to their company as the "Monster Garage of Sign-A-Rama's" with good reason, with Dawn's creative perspective and Mike's engineering vision Sign-A-Rama has brought to life many challenging and unique sign solutions. Along with our expertly trained and seasoned staff of sign fabrication and design professionals, Mike and Dawn are are always available for consultation on your project.
It's extremely important to us that our clients know whom they're doing business with. Once you take the time to find out what we're all about, we're confident you'll like what you see.
Our Employees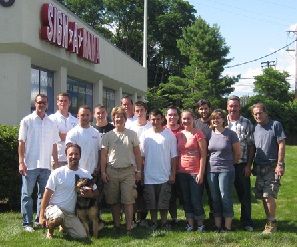 Although we're proud of our products, services, and technology, nothing matches the pride we have in our staff. You see, we learned long ago that we're really in the business of building relationships. For that reason, we put a premium on hiring only the most qualified individuals to serve on our team.
Every person on our staff is committed to providing excellent customer service and producing high-quality products and services. As you work with us in the future, we're confident that you'll find this to be true.