Digital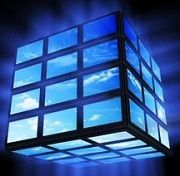 Today we live in a world of interactive customer advertising, and it is imperative that you grab your customer's attention and make an immediate impact. Signarama of Huntington has the solution for you with digital display systems. With the flexibility to integrate many different types of advertisements with a high-definition display, your images or video can convey many different messages as needed.
Many industry's have taken advantage of the Signarama of Huntington's Digital Display systems such including hotels, dental offices, veterinarian offices, hospitals, local and state government offices, malls and shopping centers, movie theaters, banks, and auto dealers.
With digital displays there are usually no permitting issues with the system. (If used indoors.) They have HD capability on static or video media. Sizes range for 20"- over 42" and they can be networked via WiFi or LAN connections. Also, you can sell advertisement space to 3rd parties and have the same sign footprint.
With Signarama of Huntington digital displays you can increase your revenue with interactive advertisement, quickly change information as needed, and give your office a splash of color and real time information.