Large Scale UV Flatbed Printing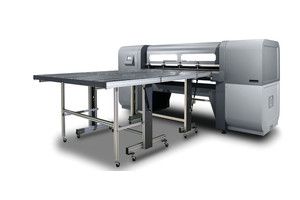 Signarama of Huntington offers direct to substrate Large Scale UV Flatbed Printing. With this state-of-the-art technology, we are capable of printing directly onto a variety of materials to create breathtaking full color signage. Flatbed printing unlocks a world of infinite possibilities, including the ability to print on both flexible and rigid materials in sizes and scales above and beyond the capabilities of standard large format printers.
Signarama of Huntington has the ability to offer a whole new range of services including ability to print on custom shapes and unique panels, reverse printing on clear materials, over-printing for day-night back-lit applications on transparent media, wood, tile, metal and so much more.
Call us today to find out more about the limitless possibilities that Signarama of Huntington can offer with it's UV Flatbed printer. Dare us to print on it