Traffic Control & Property Management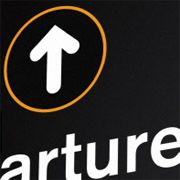 Traffic Control and property management signs are critical when your business needs to regulate traffic, direct customers, and display information throughout your office parking lot or building. Traffic control and property management signs communicate your parking policies, can help organize flow of traffic, identify safety rules, and can provide specific directions to customers and eliminate confusion on your grounds.
Signarama of Huntington is the leader in traffic and property management signs as well as approved graphics for road sign messages. Signarama traffic signs are available to conform with existing street signs or can be customized for a makeover of a community or township, or to reflect your company's branding. We have the experience and the local knowledge to help you label and safely de-mark roads, parking lots, drive-thrus, loading dock areas, roads, highways, and private streets.
Traffic and property management signs are made of highly durable products such as impact resistance plastics, wood, metal, and composites at Signarama of Huntington. We can design graphics and use reflective materials so your traffic road signs give the "glow" used by police, fire, and emergency vehicles. Signarama of Huntington also features options for portable traffic signs that can be re-positioned by the user. Signarama of Huntington also carries DOT (Department of Transportation) approved signs in the correct colors and sizes to match existing sign systems.
In addition to manufacturing traffic control and property management signs, we offer a wide variety of sign posts and mounting brackets so that you can install your signs on your own, or you can call on Signarama of Huntington for installation.
So, whatever your needs are for traffic control and property management signs, Signarama of Huntington can help you through the process and is here to help you with all your needs!