Promotional Items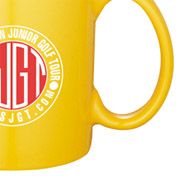 Promotional items have become a critical part of marketing and when used in conjunction with traditional advertising, promotional items can help your company develop and maintain a positive relationship with your customers. Promotional products are usually gifts or apparel that are custom imprinted with your logo as well as a short message or tagline about your business.
A promotional product constantly reminds your client of your brand and message, putting your business at the forefront, every time your customer needs a product that you offer. Promotional products bearing your contact information easily allow your customers to retrieve this information and act as a long-lasting business card. Giving clients free merchandise make your clients feel special, and leads to an establishment of trust and relationship between your business and the customers. Company uniforms or even custom-printed matching t-shirts for your staff help your business convey an image of responsibility and security to potential and existing customers.
In addition to offering custom signs, Signarama of Huntington offers many types of promotional products including key rings, umbrellas, pens, custom-printed t-shirts, magnets, hats, mugs, rulers and many more. Contact Signarama of Huntington to find out more about the promotional items we offer. Signarama of Huntington can help you customize your promotional items for a consistent brand image!