Digital Printing
View Our Digital Printing Gallery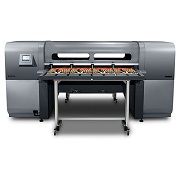 Signarama of Huntington's state-of-the-art printers enable us to provide specialized, advanced digital printing quickly and inexpensively. With digital printing, companies can have high-quality, full-color process printing in smaller quantities for a fraction of the time and cost required for conventional printing, because digital printing eliminates the aggravation associated with film, proofs and plates.
In addition to superior quality, with digital printing you can print only what you need, when you need it. Since you don't have to store large quantities, this reduces warehousing cost and reduces risk of obsolescence due to large amounts of unused material.
Signarama digital printing capabilities can produce everything from small, short-run decals to large format graphics and photos on canvas. In fact, Signarama can go as big as you want. Our grand format digital printing machines can print and laminate virtually any size. So from vehicle, window and floor graphics to banners, paper prints and artists' materials, high-quality digital graphics can be used for nearly any application.