Neon & LED
View Our Neon & LED Signs Gallery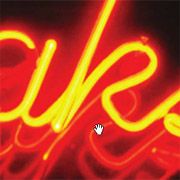 Neon and LED signs are a very popular sign choice for many business owners today. Not only is there no limit to what can be done with neon and LED signs, they can also help expose your business and its message brightly with their classic look. From simple multicolored logos or window borders, to detailed graphics and text, neon and LED signs can light a path to increased sales and visibility.
Neon and LED signs can be seen from far distances and are effective in bright sunlight. Signarama of Huntington's neon and LED signs are specifically created with high visibility colors and logos which aid in capturing attention. NEON and LED signs can also be energy efficient, use scrolling letters and moving images to make them animated, and can be made to stream content and update your message easily.
At Signarama of Huntington, many different colors can be created when designing your neon or LED sign. Because of the high quality of materials we use to create our neon and LED signs, the colors can hold their brilliance for many years without fading.
Let our experts at Signarama of Huntington guide you through selecting the neon or LED sign that is right for you. By using neon or LED signage, you can make a bright statement night or day!