Fabric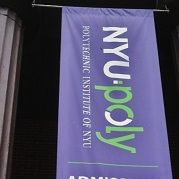 Signarama of Huntington is a provider of full color printed fabric graphics. Signarama Fabric Graphics are popular in the exhibit and event industry and many trade show displays are made with fabric.
Fabric Displays have the advantage of wash-ability, durability and they are very light weight. The lightweight Fabric Displays make the products easy to store and inexpensive to transport. Signarama can provide single-sided, double-sided, sheer or opaque fabric banners. Use a custom designed Fabric Graphic for a recruiting event, meeting, seminar, conference, or even in your retail location.
Fabric Displays are a recent addition to our trade show product line. Many of Signarama's clients are switching to fabric coverings because they offer a number of benefits to the user, including eliminating the possibility of glare or scratched finishes. Fabric displays have a different look from traditional vinyl style displays which make the Fabric Displays more appealing. Images can be created through a dye sublimation process or a direct printing process.
With a dye sublimation process, the ink is permanently bonded to polyester fibers with a heat transfer. Photographic images look more realistic with this form of printing because the colors are not laid down as individual dots, as they are with inkjet printers. However, this process can only be used on polyester fabrics. Direct printing of your fabric graphics will give you sharper, more brilliant images. Direct printing of fabric graphics uses a steam process to embed the ink into the fabric, and can be used on fabrics like silk and cotton.
Signarama provided fabric graphics have the benefits that they are a more durable, lightweight, versatile, and affordable medium for displaying quality color graphics. Fabric graphics are so durable that they can be stored easily and reused again and again. They can even be machine washed or dry cleaned, depending on the fabric and printing process. These graphics are a great display investment because many are wrinkle, stain, and fade resistant. Wrinkles can easily be removed from fabrics with an iron.
There is also an added element of safety to be aware of when you choose fabric graphics for your exhibit. The National Fire Protection Association (NFPA) has certain regulatory codes for the use of fabric structures at trade shows and conventions. Signarama will be sure that your graphics comply with these regulations and your fabric is made from flame retardant materials.
Consult with our Signarama design team for multiple possibilities for trade show exhibits and the endless fabric graphics options. Fabric Graphics may initially be more expensive than other traditional trade show graphics, but they are a great investment for your company.
Depending on the fabric display you choose, a typical project can take from days for regular projects to several weeks for elaborate custom work.