Channel Letter Signs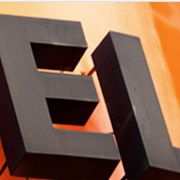 If you've ever driven past a strip mall at night, then you're probably familiar with channel letter signs. Channel letters are one of the most common sign choices by customers for store front signs today. With channel letters, text and graphics are fabricated and displayed as individual letters and/or logos. Because letters and graphics are presented individually, channel letters are highly dimensional, thereby permitting the potential customer to more easily identify your business location. Channel letters have the advantage of better readability and tend to be more noticeable than the same text displayed on a standard sign face. With this enhancement, value that is far above the cost of the channels letters is added to your business location.
At SIGNARAMA of Huntington we have many choices for channel lettering, but commonly manufacture three types of channel letters including standard, reverse and open. SIGNARAMA of Huntington's channel letters can be used in conjunction with lights to really illuminate your sign and make a huge impact on your business location. By day, the signage can easily be seen and by night, the signage comes to life.
We offer the highest quality materials at SIGNARAMA of Huntington, which prohibits rust and aids in longevity of our signs. We also offer aluminum channel letters that are lightweight and makes for an easier for installation than some of our heavier products.
Bold and bright, SIGNARAMA of Huntington can bring a fantastic look to the face of your business. The impressive appearance of a SIGANARAMA of Huntington's channel letter sign is unmistakable. At SIGNARAMA of Huntington, we can create a sign for your business that will get you noticed!