Project Management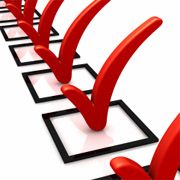 No matter how complicated your project is, from an initial consultation and on-site analysis, to permitting, to design and manufacturing, to installation and maintenance, our team at SIGNARAMA of Huntington can help you every step of the way. Our experts can manage the burdens and complexities of sign project management, so that you are free to focus your time and resources on growing your business.
We realize that for many companies a major sign purchase may be a key investment, so we want your experience to be stress-free and for you to be happy with the final product. Simply put, we'll do whatever is required to take care of our clients. In addition, our process ensures that your project stays within budget and meets strict deadlines. And we will keep you up-to-date on our progress every step of the way.
At SIGNARAMA of Huntington, we have an excellent track record, of not only managing local signage projects, but also supervising national and regional corporate sign projects and programs from start to finish. Our staff is hard working, detail-oriented and fully committed to meeting your requirements. Let SIGNARAMA of Huntington take total responsibility for every aspect of your sign management project. Contact us today!