Large Scale Projects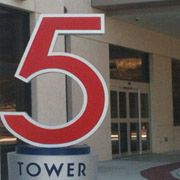 At Signarama of Huntington, we pride ourselves on being a service-oriented company willing to tackle nearly any project that comes our way. From concept to design, fabrication, installation and rigging, we are experts on completing large-scale projects on time and within budget.
From designing library interiors, to manufacturing and installation of complete way-finding sign systems for large hospitals, to multi-faceted theater marquees, and helping new hotels and restaurants with all their signage needs, there is no project that is too big for us!